Hi, everybody! My name is Luke Zimmermann. This is also me:
I am one of the few, the proud, the not-so-many Vox Media Community Support Managers.
Oh, so you run @SBNation, @Verge, and @Polygon and their facebook equivalents?
Not at all! But thanks for asking. Like many things we on the Vox Product team do, we're rather unconventional. From cultivating some of the best, most passionate communities on the web right down to original, game changing fantasy products, we do a lot and mostly, we do it differently.
Okay, well then what are you doing here and why aren't you talking about client architecture and JSON cache control variables?
Good question! It's one thing to provide a deep dive into some of the remarkable platform and supporting elements we've engineered during the last several years; it's another to talk about what goes into the people behind the people. I am one of those people. Because those fat cats down the street from us in Washington are all "cloning is unethical!" and don't take kindly to our desires to diversify Chorus from a state of the art modern media stack into a state of the art modern media stack capable of creating and cultivating artificial intelligence to support itself (we do not actually possess this ambition; or do we?), in lieu of the existence of the following requisition to grow our support family, we figured what better opportunity to peel back the green curtain and reveal what it takes to be a sanitation engineer down in the original content cultivation chambers than right now.
Hold on to your butts.
A typical day in the life of a Vox Media Support Manager begins and ends with emails and tweets (and lots of them). During any given day, you'll read (and in many instances respond to) 40+ plus in your own inbox (and this says nothing about the occasionally extensive support queues you'll be responsible for). If you have a short attention span or don't enjoy the perpetual quest for inbox zero superstardom, the U.S.S. Vox Media is not the ship for you. In addition to auditing and keeping an eye on a dozen plus editorially focused listservs to be sure technical issues aren't afoot, you'll also be the principal point of contact for the networks' support e-mail inboxes. While it's important for us internally to make sure we stay on top of the challenges being faced by the in-network talent, it's just as important to serve as the support face for the entire readership of Vox Media. The volume can be daunting, but if you stay vigilant during the course of the work day, it becomes a tamable beast.

We also hold down the fort on the @SBNSupport, @VergeSupport, and @PolygonSupport twitter accounts. It's just like email but faster and smaller. It also sometimes has creepy avatars, but what does not kill you only makes you str-OH GOD IT'S A PHOTO OF HIM TOUCHING HIS EYE BALL, WHY?!
Part of managing communities is being attentive to the goings-on in all of them. At SB Nation, we're responsible for SBNation.com, 20 regional sports sites, and 320 (and growing) fully immersive sports destinations covering every major professional team in North America, every BCS conference university and college, and a growing number of other teams and topics from mixed martial arts to water polo. Is the basketball forum down? You need to be getting the gears in motion to get that righted. Should a soccer/football server promptly go fishing? Time to start rallying the troops to figure out what can be done to get them back in business.
The Verge and Polygon are infrastructurally different, but the same perfection each editorial team strives for is what we aspire towards in support. One of every three weeks you can expect to be on-call 24/7, just in the off-chance that; a site fails to load across the board, an important story can't be published, an important scheduled (or embargoed) post won't publish at all, a site's layout is dramatically skewed and there doesn't seem to be anything editorial can do to correct it, or a key component of either is suffering from repeated 500 errors. If everything goes according to form, you may not hear so much as a peep during that time. You could also be up until 6 or 7 am on a weekday dutifully waging war with a particularly troublesome backend query or job (with the assistance of rock star developers and engineers) to make sure editorial is kept in the loop and the right people are handling the situation. The Verge in particular is a 24/7, living, breathing, global content tour de force; it requires, nay, mandates an equal support attitude and willingness.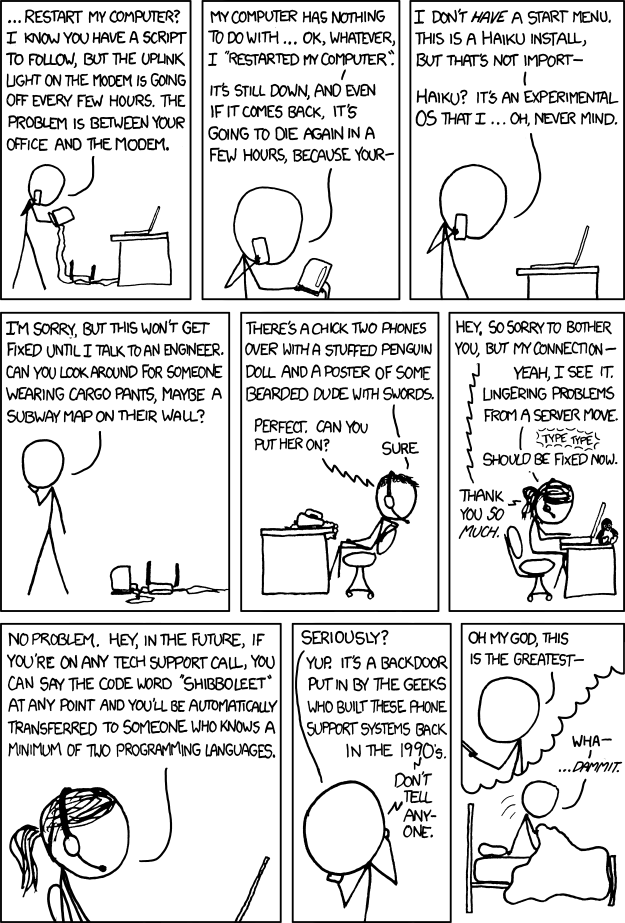 So what about Chorus? "Everyone in the industry's been calling it the bee's knees and saying it's doing the Charleston, while its competitors are stuck doing a shimmy." I bet you just read that last line in an accent straight out of the roaring 20s (amirite?). In addition to the aforementioned duties, you'll spend an equal amount of time and energy QA-ing enhancements and evolutions of the platform, plus other internal software projects. Those with no sense of painstaking attention to detail need not apply. From writing test plans to executing them with a philosophy and primacy every bit fitting of the attitude pervasive top down throughout the entirety of the company, your day-to-day job is equal parts technical support advisor and QA engineer. We'd love if you brought to the table existing Agile/Scrum experience as you'll be immersed in its practice day-in day-out. If you don't, a working knowledge of and willingness to get in the trenches with some of the best developers in the business is a must. They have the out-of-this-world ability to create next level products; it's going to ultimately be up to you to keep the ubiquitous quality accountable.
Part of the truly exciting part about having a stake in making Chorus even better is that we also happen to be everyday users of it. Both myself and Cory Williams, our other current Support Manager on staff, moonlight as writers within the SB Nation network at a variety of destinations. In addition to our passions for helping make Vox Media unrivaled in the digital publishing medium, we share an equal fervor for our alma matters and a few other subjects of interest. While professionally we aren't aiming to be full-time writers, this definitely allows us the best of both worlds. We get to do something engaging, always different, and challenging - while still getting to tickle the creative portions of our brains and helping the company as a whole in the process.
There isn't precedence for Verge or Polygon part-time contributors doing what we do but if you have the skill set/resume befitting both and meet the approval of both the product leadership and that respective editorial team (keeping in mind, while somewhat entry-level in nature, this largely shouldn't be viewed as a professional gateway down an editorial career path and there's no guarantee those editorial teams would necessarily be receptive to such an idea), it probably isn't outside the realm of possibilities. You also have to really, really love doing it in your spare time, because it can eat most of that up in a hurry. That being said, if your heart's in it, the results really speak for themselves. I'm going to go out on a limb and guess some of the other major players in tech's QA/support teams haven't in the last two months both raised money to ensure our nation's active and veteran servicemembers and their spouses have the opportunity to receive the education they deserve for their great personal sacrifices and also helped bring a sexual predator using social media to try and contact under age student athletes to justice.
If you're still reading this, let me offer you a cat gif. If you're interested in joining us, I'll reciprocate your braveness with a tasty adult beverage of your choosing. Vox Media is awesome; let's help it make awesomer.